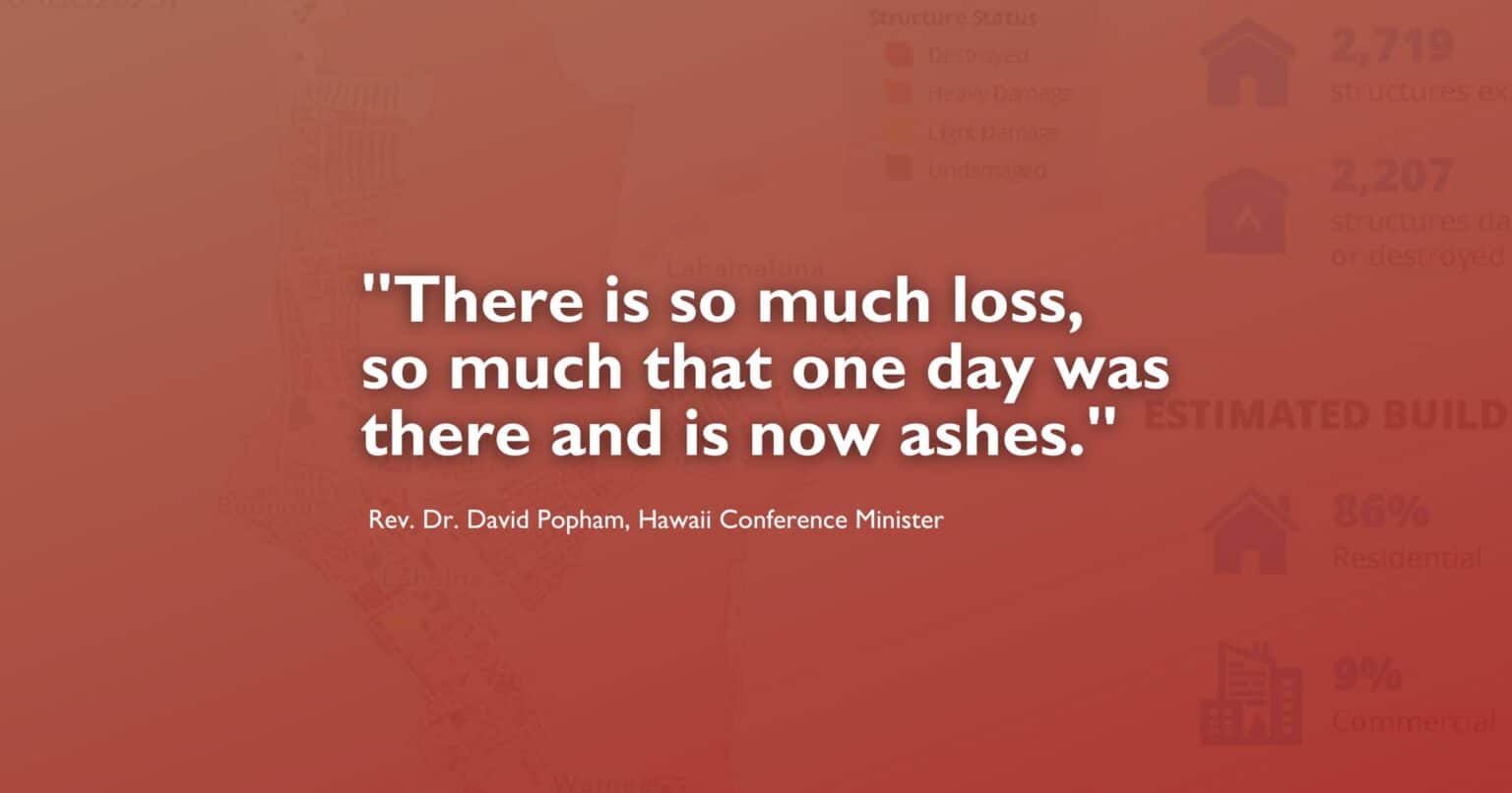 Special Appeal for Hawaii Wildfire Aid
The United Church of Christ is issuing a special appeal to provide essential items and long-term support to those impacted by wildfires across Hawaii, including the deadly wildfires on the island of Maui.
The blaze that decimated Lahaina is the deadliest U.S. wildfire since 1918: as of Aug. 15, the death toll was 99 and expected to rise. With more than 2,200 buildings significantly damaged and destroyed, 86% of them residential homes, the Federal Emergency Management Agency (FEMA) estimates it will cost $5.5 billion to rebuild Lahaina.
Amid the devastation, the church has been active in response. Local congregations already are providing resources and assistance to those who are affected, including gas, clothes, food and shelter. Through this Hawaii wildfires appeal, the United Church of Christ will increase support to immediate relief efforts and be present for the journey ahead, enabling long-term aid for persons who require assistance with their recovery.
Donate to the UCC's wildfires relief fund.
Read a prayer and reflection from Rev. David K. Popham, Hawaii Conference Minister.
Read more about the fires and the United Church of Christ's response.
The Hawai'i Conference of the United Church of Christ hosted an online "Prayer for Maui" service on Sunday, August 20: